You Will Never Succeed If You Keep Applying for Jobs Online
There's a secret backdoor to every dream job. Will you walk-in?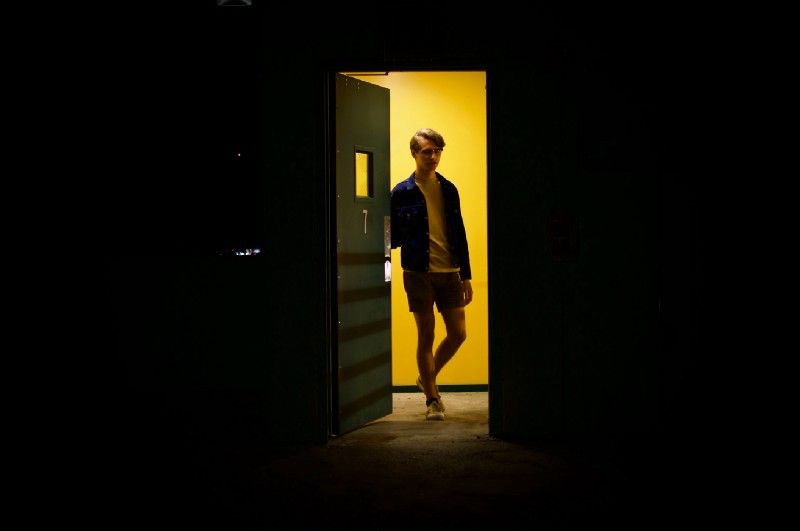 People hire people. Companies don't.
I realized I'd be graduating from college soon. I wasn't sure what's next. I'll need a job, I decided. Data Science seemed to be cool. I started applying online. I figured the more companies I applied to, the better my chances of getting noticed.
Bulk applying is a numbers game. I need to put myself out there for every opportunity that gets listed. I didn't have the time to tailor cover letters and CVs for every job, so I'd use the same generic one for all. After all, it's got everything about me.
I put in a lot of effort into actively applying online, and I was proud of that. There was one small problem though: I wasn't getting noticed. My applications were being ignored every single time.
---
Identifying the Issue
If you already understood the issue here, you're a smart person. I wish I were, but I wasn't. It took me a lot of time to comprehend what was going on and finally accept reality.
I did what everyone else was doing, but I expected to be noticed.
What's even more disturbing is that 75% of the online applications get rejected by the Application Tracking System (ATS) before even the HR reads it. And sadly, over 98% of Fortune 500 companies rely on ATS software to streamline their recruitment process.
Imagine how all our efforts have gone down the drain.
I can't believe I kept applying online for years too, but it is what it is. We all make mistakes, fall, and get up. Fast forward to now, I don't remember the last time I've applied online. I get multiple job offers in my inbox. I'm not saying that to brag; I've got no reason to do that.
You will never succeed if you keep applying online; there's a better way.
I want to show you what could change in a couple of years when you work towards standing out in the job market. This article will discuss the approach in detail and mainly talk about making this work for you. Trust me in this.
---
How to Leverage Your Network
It sounds cliche, but there's a reason they say, "Your network is your net worth."
So if we're not applying online, what do we do?
Let's ask the data: 70%-85% of people report finding their job through networking.
People hire people. Companies don't.
Take all the time you spent on applying online and start networking with peers in your industry. Especially with the ones who have already achieved what you want to achieve.
When I say network, it doesn't mean you ask for some help right away. Engage with them without any expectations. Add value to their lives if you can. Discuss exciting trends in your industry. Showcase your potential by sharing your work publicly.
The best platform I could think of for you to do all of this is LinkedIn. Over 90% of hiring managers and recruiters utilize LinkedIn when searching for candidates. Choosing LinkedIn makes your networking more efficient since you already have your target audience. You don't need a premium account; the free version is as good as you need.
If you enjoy in-person networking, please attend offline meetups/conferences relevant to your industry. It's an excellent opportunity to meet experts from your field and learn from them.
It will feel overwhelming when you start networking; at least to me, it was. I felt like an imposter amongst a room of experts — trying to be one of them. If you think so, this is normal.
Most experts I've met are helpful and thoughtful about beginners. If they're not, you can't do anything about it, and they won't be of any help to you anyway. So without worrying, focus on friendly and helpful people. There are many more than you'll expect.
Your network leads to the secret backdoor to your dream job.
---
How to Find the Secret Backdoor to Your Dream Job
People hire people. Companies don't.
Here's an insider's secret: the first internal step of any hiring process starts by asking the existing employees if they know someone right for the role.
Here's a shocking stat: 80% of the job openings aren't advertised online. Let's think practically for a moment. If your dream company's employees know you and have seen your potential, guess who is getting fast-tracked into the hiring process? By the time everybody else's online applications reach HR, you'd already be holding the offer letter in your hands.
Pause for a moment and imagine how cool that would be. I learned this too late. I wish I hadn't wasted years believing dream jobs are not in my reach. The secret backdoor was hidden in plain sight.
Referrals.
This should work well if you have already built a strong relationship with your network. In most cases, your network will voluntarily recommend you for vacant positions, given that you already showcased your potential.
If you're looking for a new opportunity, you can ask them if they could refer you to their companies. If there are no vacancies, don't push it but ask them to keep you updated.
It's okay if an employee isn't responding, there could be many other employees of the same company who is willing to. If my place's got vacancies, I will do it. Wouldn't you do the same?
Once you've got the referral, please please tailor your CV and cover letter to the company you're applying to. This makes a lot of difference. You wouldn't want to let down your referrer. How to not let the referrer down?
---
How to Become So Good They Can't Ignore You.
Ask yourself this: "Why do you deserve the job?".
If you're honest with yourself and come up with something like, "Because I don't have a job, and I'm looking for one," — sorry to be harsh on you, but that's not good enough.
No company wants to hire you because you need a job; they will if they believe you've got the skills they need.
I sucked at coding when I started. I had no idea what data science was. I thought this wasn't for me. But then I listened to people who made it through. If they tell me I can, who am I to say it's not possible?
So I took up 30-day challenges to code daily. I went on to multiple websites to solve coding problems. I took online courses on machine learning from my hostel room. I built portfolio projects. I kept taking small steps towards becoming so good they can't ignore me.
What worked for me was deliberate practice. I knew I needed that. There are smarter ways than my path, but there's no replacement for doing the work. In the end, it comes down to if you are willing to do the work in your way.
Please find out the skills they need for your dream job. Acquire these skills. Start now by reading those job descriptions (ignore the part where they ask for ten years of experience). Feel like it's some generic advice? It's generic, but it works, so I'll say it.
If I tell you, you can, who are you to say it's not possible?
---
How to Make This Work For You
Here's the part where we give actionable takeaways.
Stop bulk applying online for jobs you've found on some websites. It's not a numbers game.
Use the saved time in networking. The best place online I can think of to do that is LinkedIn. You can attend offline meetups/conferences too based on your preferences. Targeting the right people would be key here.
Add value to your network. Actively engage with them while showcasing your skills. It's the best way to let your network see your potential.
Reach out and let your connection know if you're on the lookout for jobs. If they can't help you at the moment, don't be pushy, the referral will eventually come.
Once you have the referral, tailor your CV and cover letter for the role you're interviewing for.
Acquire relevant skills. Start with this right now. If you're not a good fit, the above strategies are of no use.
Like me, you have been bulk applying all your life, haven't you? Will you do something different this time? Will you attempt to stand out from those millions of applications?
All I am saying is you have a better chance with these steps. Give it a try, and you won't be disappointed.
---
I hope you enjoyed reading as much as I enjoyed writing this for you. I write extensively about my learnings and experiences in data science. Want to keep in touch? Join my private list of email friends.