How to Be an Encouraging Supervisor for Your Data Science Intern
7 actionable steps that can benefit your team and the intern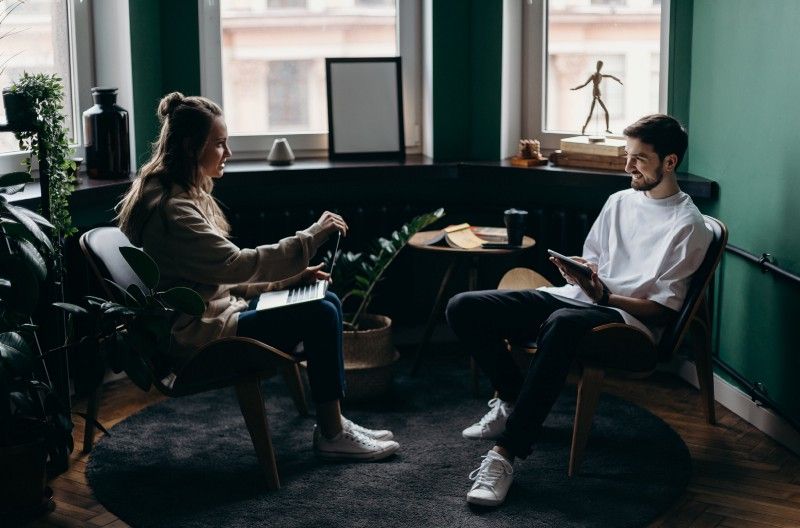 I haven't felt this accomplished in a while.
You can get promoted, make a lot of money writing online, and build a loyal audience as a top writer, yet, it doesn't match up to the satisfaction of helping a data enthusiast unleash his true potential.
I helped supervise a young enthusiast who just completed his internship with us. He came in as a high-school student who is yet to start his university education, but with a lot of eagerness to learn. It felt a lot like me, back when I was amidst my first internship. When he was delivered his final project presentation, I couldn't have been more proud.
There's a lot in my mind, and I want to write this down to set the bar damn high for my future self to refer when supervising another intern and for you, if you get a chance to transform someone else's career.
I have structured my learnings as 7 key steps to follow to be the encouraging supervisor for your data science intern. I don't want to forget a word, so let's get started.
---
1. Learn from your supervisor
Ever since we started our data science career, someone has been managing us. Thus, when the supervising opportunity presented itself — naturally, I looked up to my supervisor to draw inspiration to craft the internship.
Ask yourself these questions: When you joined the team, how did they make you feel? What kind of guidance did they give to become familiar with the work? I know what you're thinking. Maybe you're having a hard time with your manager. In that case, what could they have done differently to make your life at work more manageable? You get the idea.
Here's why: irrelevant of whether you've had a positive experience, they've been in the industry much longer than you are. You can learn all the new tools and technologies in data science, but nothing can replace their experience working with clients, different domains, handling juniors, and more.
I've grown over the years tremendously, thanks to all the mentors I've had inside and outside of work. In data science, experience matters much more than you think. Learn from those ahead of you, and pass it to those who're close to you.
---
2. Be prepared to dedicate the time
I get it. You're a busy person at work. They don't change the deadlines you have to meet just because you have an intern to manage. They don't pay you extra, nor for overtime, if you had to stay back and help them with their project. You're already overwhelmed with work — I get it.
But here's the thing. If you say yes to the opportunity, you must dedicate the time required for it. If not, you're going to ruin the career and deny them a positive start. It may look like a harmless thing to do, but ask someone who had a bad internship experience (like me), and they'd tell you about it.
There's a lot of information on the internet to learn data science, and it's often overwhelming. Your time is needed to direct them to the correct courses, books, tutorials, and the general flow of the project. Early guidance can make all the difference for growth in data science.
---
3. Envision a successful internship journey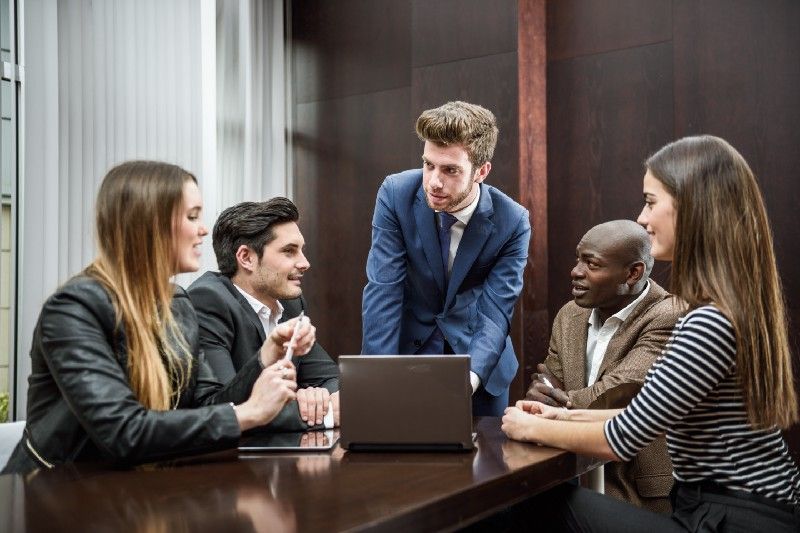 As soon as I understood the intern's skills, I created a plan for the 8 weeks he'd be interning. Since he has no prior experience and was a high-school student, I wanted to give him a flavor of the end-to-end machine learning workflow, from data collection to create an end-user dashboard.
The key here is to customize the plan based on the skills of your intern and the business requirements at the same time. It needs to be a win-win for both parties. You can't expect an absolute beginner to deploy production-ready apps in the cloud within 8 weeks, can you?
The last step here is to communicate the plan to the intern, share your vision, and ask if that excites them. Sell the ideal scenario on how skilled and experienced they would be so that they would be invested in your plan as much as you.
---
4. Schedule the meeting cadence
No matter how much you plan to make time, things will get in the way. In these 8 weeks, I had fallen sick; his internship report needed more revisions than we anticipated, and so on. To combat uncertainties, we need to have a system in place.
Since we work remotely, I set up weekly meetings and pre-defined dates for every deliverable. I had also handed over the detailed plan with focussed tasks that resembled the machine learning workflow for him to work on each week, so the expectations were clear.
Since everything else was already laid out, the only things we'd normally discuss are the blockers he faced, how to overcome them (hint: Google and Stackoverflow). You need to set up this cadence upfront so that the internship always falls back to the established structure, even in times of uncertainty.
---
5. Welcome suggestions (It's their journey)
Honestly, this is the most crucial step of all. In an attempt to give a great internship experience, if we structure everything for the intern and provide no room for his thoughts and experiments, the whole purpose of the internship is lost.
It's great we want to give the best we can for them, but it's their internship journey, after all. They need to explore, make their own mistakes and learn from them. Our role is to merely guide them through the process.
My intern went on to try different machine learning models, hyper-parameter optimizing libraries I have never used, built a PowerBI visualization dashboard (I've used Tableau only). Yes, I wanted to structure the internship, but I welcomed all his suggestions and encouraged him to work on them.
---
6. Strike a balance between being uncompromising and flexible
I learned it from my manager, and I'm a fan of his leadership style. He is highly flexible and uncompromising at the same time. If you're too flexible, people take you for granted. If you're too strict — people hate to work with you. The trick is to have a balance of both, depending on the situation.
Machine learning requires a lot of experimentation, and the results are not always guaranteed despite one's effort. When he returned to me with an accuracy of 51% to meet the deadline, I gave him more time to try other models and improve the accuracy (he ended up somewhere around 70%).
I admit it's not an easy skill to master, and I'm still getting the hang of it. I was unconsciously doing this and only realized it when my intern pointed out this trait during our final candid feedback session.
He apparently found himself comfortable asking me for favors and took my instructions seriously at the same time. Pretty cool of me, isn't it?
---
7. Criticize in private & applaud in public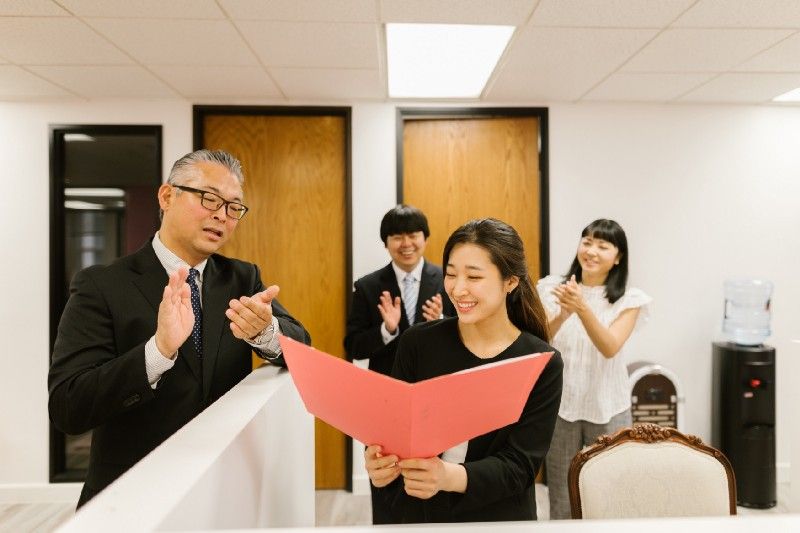 This one's a basic etiquette in work environments, but I often see it not being followed for interns. Many take the interns for granted. It's perfectly fine to criticize their work to improve — but do that in private 1–1 connects.
There were multiple instances where he hadn't followed the instructions or didn't meet deadlines, and I had to do what had to be done. But nobody knew about it because constructive feedback need not be public.
Finally, let's face it — we all want to be appreciated. It did feel terrific to appreciate all the hard work he had done amongst all the colleagues, and I'm sure he felt happy too. So make it a point to applaud and appreciate their work in public.
---
Reflecting Thoughts
I didn't waste a minute to request opportunities for supervising more interns. If you're a senior member of the data science team, it's a must for you to start mentoring junior data enthusiasts.
While your experience is valuable to them, you'd be surprised how much you'd learn from them:
I learned to communicate and explain complex technologies in simpler terms — if not, he won't understand it.
I learned to give detailed instructions, breaking them down into smaller tasks — if not, we'd have to connect back and forth multiple times a week.
I learned not to underestimate the beginners, with all the evolving resources available mere a google search away.
I can keep going on like this, but honestly, if even if there are no learnings for me, I will do this over and over again — just to have the satisfaction of helping shape the careers of data enthusiasts.
---
For more helpful insights on breaking into data science, honest experiences, and learnings, consider joining my private list of email friends.