7 Insider Tips to Gain the Best Out of Udacity Nanodegrees
Having completed 2 nanodegrees and 25+ courses, I know exactly what works.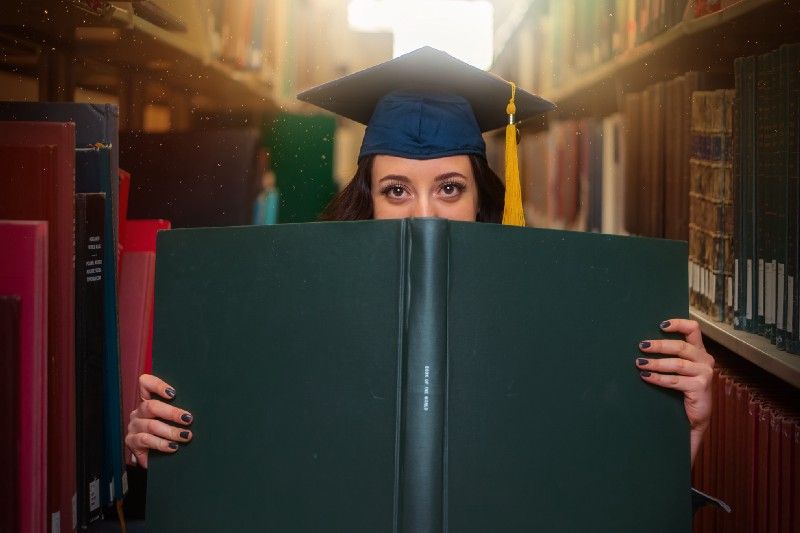 I'm a huge fan of MOOCs, and they were vital in shaping my knowledge in my data science journey. To date, I've graduated from Udacity's Computer Vision Nanodegree and the Data Scientist Nanodegree. I have also completed around 25–30 free courses from their catalog.
I can definitely vouch for their outstanding content. But on the other hand, beginners struggle to graduate. When I was new to the whole nanodegrees world, I would ask for help and tips from Udacity mentors and course instructors like any other beginner. And whatever they told me, like a good kid, I took notes. And I followed it religiously throughout the program.
What's the goal?
Comprehensive understanding of the concepts
Graduate from the nanodegrees as soon as possible
Building a portfolio project collection
This objective maximizes the impact when you showcase yourself to potential employers and minimizes the cost incurred.
What they advised me made sense. I graduated from both the nanodegrees with style. For the second one, I did so in just under a month. All while building portfolio-worthy projects.
Read on to know how you can do the same.
---
First things first. You should know certain things before enrolling in the nanodegree, and certain things can wait until after you enroll. And the rest of the article is structured that way.
Let's get started with what you need to know first?
---
1. Complete the pre-requisites before the nanodegree
Let me read it out for you. Pre-requisite are meant to be explicitly completed before the start of the nanodegree.
I didn't know where to hide my face in shame when I was told this. Imagine being told this on Day 1.
Wasn't this a given? Then why do we not follow it? Many, including me, assume we know the stuff listed in pre-requisite only to realize later that we've forgotten it all after starting the nanodegree.
If you're unsure, you can download the syllabus for any particular nanodegree and inspect the pre-requisites. All pre-requisite courses are available on Udacity for free. Yes, it's been waiting for you to complete, all the time.
You need to type the pre-requisite course name and search. Enroll in it for free. Screen through the content. If you know it already, well and good. If not, spend some time reviewing them. You'll need these later in the nanodegree. So you're better off doing it upfront.
Here's why this is important. You pay for the nanodegree based on the time you take to finish it. Why would you pay and do the stuff that is already available for free on their very own platform?
In the first nanodegree, you make a mistake. You were told, and you learned the lesson. For the second one, you corrected it. You completed all the pre-requisite before enrolling. Now you know how I graduated within a month.
---
2. Scholarship is your VIP Pass
I saved you thousands of dollars with that tip itself.
Udacity constantly partners with tech giants such as Google, Facebook, Bertelsmann, Microsoft, AWS (and more) to provide free scholarships to their nanodegrees. And this happens over and over again throughout any given year. Chances are, there is one running now.
I was part of Facebook's scholarship in 2019 and was awarded 4-month free access to Computer Vision Nanodegree. Many others got in, too, through other scholarships. If you're still a student and can't afford the nanodegrees, this is the best way to do it.
Please keep a look at their scholarships page at all times and perhaps signup to receive notifications of future scholarships.
---
If you've decided to enroll in the nanodegree, that's a big investment. It could be the money or your effort in securing a spot through the scholarships. Either way, you need to gain the best out of this program.
Here's what you need to know after you enroll.
---
3. Use the 'Project-First' principle
All Udacity Nanodegrees revolves around a set of projects. The number of projects varies from 3–7, depending on the nanodegree you choose. Udacity uses the project-based learning style, and this could be new to you, especially if you're used to other MOOCs in Coursera and EdX.
The Project-First principle recommends that you have a good understanding of the projects first. Understand the data you would be using, the questions you're trying to answer, the algorithms you need to implement, the evaluation criteria, and everything about the project first before diving into the course content.
That way, when you finally start viewing the video content, you would start connecting the dots and be in a good position to complete the project after you've finished viewing the content. You rarely would need to go back again and watch the video content. Also, please know, the videos aren't going anywhere; you would still have access to it for another year after graduation.
Please approach the nanodegree in batches of projects. It's the best approach, and it works.
---
4. Study plans can help you graduate on time
I know it's not school or college anymore. We all hate study plans. Udacity has its own calendar and asks us to set up a study plan. I laughed my heart out. Let's forget the study plan for a moment.
You either paid or got in through a scholarship. If you got a scholarship, you generally have a maximum of 3 or 4 months to graduate from the nanodegree. If you're paying, your money is limited, and you would have an idea of how much you can spend and thus limited time to complete the program.
Let's say you have decided to graduate from the program in N months. It would be best to take the N months and spread it across the projects you have to pass to graduate. Ideally, work this out with your mentor (more on this later) based on the projects' complexity. You don't need to use the Udacity calendar but create a study plan/ schedule, whatever you'd like to call it, somewhere.
And stick to its timeline, for god's sake. You don't graduate; you lose access to the course content and have to pay again. Don't go down that path.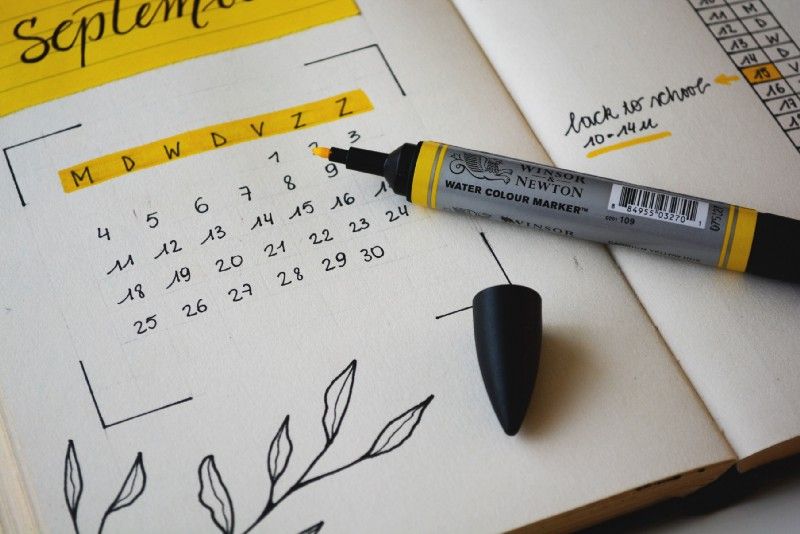 ---
5. Mentors are your friends, seriously
All nanodegree programs include knowledgeable mentors to guide your learning journey. They're focused on answering your questions, motivating you, and keeping you on track.
Only a few students make use of mentorship. Most students try to work on their projects on their own. But these mentors have been mentoring several students of the same nanodegree for a while and know the issues you may face already. Talking to them can tremendously fast-track your learning.
Mentors also get paid based on your review of how helpful they are. I sent a few texts, scheduled a 30min call with my mentor, and asked all my questions regarding the program. Questions like which projects are the hardest, how much time to dedicate on and more. Most of the tips I provide in this article are directly from them and the course instructors.
Mentors are your friends. Please reach out to them in chat and ask away all your questions. Also, if they're helpful, give them a good review so that they're fairly compensated for their efforts as well. Treat them like your friends because they're with you on this journey.
Who knows, you might opt-in to join the mentors' team after you graduate!
---
6. Mastering LinkedIn and GitHub aren't really optional
Once you dive into your nanodegree content, you'll see sections that are marked as optional that reads as follows,
Take 30min to Improve your LinkedIn
Optimize your GitHub Profile
There's even an option to opt out of these reviews. Never opt-out! These 2 sections are one of the most important ones for job search and career progression.
They teach you what mistakes people make on LinkedIn, how to update your LinkedIn profile to brand yourself better, and more. The GitHub module teaches everything you need to know about Git, Commit Styles, and the software best practices. These modules are beneficial; please take some time and complete them early on. Submit your profile links for review and see the feedback. Go back and update your profiles based on the feedback as well.
Thanks to the nanodegrees I had enrolled in, I fixed my LinkedIn and GitHub. I request you to do the same. Never opt-out!
---
7. Wrap up everything into a portfolio and share it with the world
This was the whole point.
I know you're aware, and you'll do this anyway. But I still wanted to reiterate it. Please ensure you've got good ReadME files, explanatory blog posts for the projects you complete. You might even wrap up everything into a portfolio website, as I did.
And share your feat on LinkedIn, Twitter, and everywhere you want. You've done exceptionally well, and people need to know. Your potential/current employer might want to see your achievement and congratulate you. Let them know by sharing!
---
Before you go
That's it. I've shared everything I know for you to get the best out of Udacity nanodegrees. I understand you still may have a lot of questions. That's common; please ask them in responses so others could benefit too. I'll be more than happy to help.
I extensively write about my learnings and experiences from my data science journey here on this platform. I appreciate all sorts of feedback!
Always remember, in the end, your learning journey is in your hands. Take these tips and use them really well. Showcase your knowledge and crush your goals. I can't wait to see you succeed!
---
As a note of disclosure, this article may have some affiliate links to share the best resources I've used at no extra cost to you. Thanks for your support!
For more helpful insights on breaking into data science, interesting collaborations, and mentorships, consider joining my private list of email friends.